[Left to Right: Divya, Gladys Goh, Priscilla Martin, Jeslyn Sng & Alexa Lee]
Over lunch, I had an intimate chat with some of the contestants from Miss Singapore Beauty Pageant 2016. After a short self-doubt moment, the girls eased the air by revealing the concept of 'self-confidence' and 'being comfortable in your own skin'. I feel less hideous now, I guess I can compensate with my 'okay-ish' personality!
Let me get you in on our conversation!
---
Q: Training for Miss Singapore is an essential key in succeeding. How have you managed to keep yourself disciplined and committed?
Divya
"Mental preparation and management skills are the key." 
Mental preparation is absolutely important. The number of events before the actual event is overwhelming, therefore it is crucial to have loved ones around you that mentally support and assist you. It is valuable to plan ahead and schedule your day to improve your time management skills.
Gladys
"Courage is essential – especially to be disciplined and committed." 
It definitely takes courage in whatever you do. To be disciplined, you need to believe in yourself and have confidence that you will be to achieve your goals. Keep yourself motivated, which will bring you courage. It is specially needed when facing everyone on stage, smile, and simultaneously to hide the stress that goes in your mind. You just deal with it.
Priscilla
"When we decide to do something, we must commit to it!" 
To fulfill any commitment that you have made, you always need to be mentally prepared. You need to be mentally prepared to overcome any challenge brought to you, which will eventually give you a sense of accomplishment and you can reward yourself for it. We should motivate ourselves and not give us any excuse to achieve what we want.
Jeslyn
"Learning and growing through the process keeps you committed and disciplined!"
It is important to take the key lesson behind every journey. You need to understand that this is a learning process for me. This being my first pageant, it was initially difficult. However, the sense of being committed to it helps keep you disciplined. Every step should be taken as a lesson, which will ease the stress and keep you motivated. It is essential to organize yourself and plan your time well, to keep a balanced life.
Alexa
"Always give your 100%, and nothing less!"
I just have one mantra: "Give your 100% in everything you do". You never accomplish your goals by doing things half-heartedly. To be disciplined and committed in any field, you need to believe in what you're doing and put your mind and soul to achieve it.
Q: What is your 'weird' hack to period cramps?
After a short discussion on what keeps them motivated, committed and disciplined. All of them complained about how period cramps are the worst achievement blockers.
Divya
"I normally just cuddle with my fluffy dog. He is really warm!"
It's the warmth, which comforts the period pains. Alongside, cuddling also brings in some emotional comfort.
Gladys
"I just stick Salonpas all over my abdomen."
The heat emitted by Salonpas reduces cramp pains. It is really soothing and comforting at the same time.
Priscilla
"I need my mother to comfort me during my cramps. She is the only one who can emotionally help me reduce my pains."
I also make sure I get my work done, as I do not want men to think that women use menstrual cramps as an excuse to get out of work.
Jeslyn
"I physically contract my muscles and use hot water bags."
As a dancer, I am trained to contract and relax my muscles; therefore it is a really good trick to reduce menstrual cramps. In addition, the warmth from hot water bags really does help reduce cramps.
Alexa
"I just sit on the kitchen floor next to the washing machine."
My period pains are so bad; I faint from time to time. However, the washing machine emits heat and reduces my pain. Simultaneously, the floor is cold and it acts as a buffer from the warmth of the washing machine.
Q: #Femveritising- If you could start a 'women empowerment' campaign today, what would it be?
Divya
#NaturalBeautyFTW
There are so many whitening products in the market. Girls should not be insecure about their skin colour or the way they look. They need to understand that natural beauty comes from within as you are special in your own way. You need to be comfortable in your own skin, be confidant about yourself and you will naturally be perceived as a beautiful individual.
Gladys
#WomenAreStrongerThanYouThink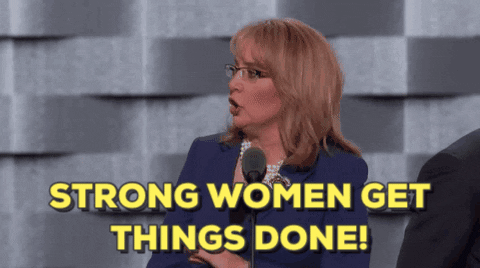 It is important to break the stereotype that women are the only emotional human beings. Once a woman expresses herself, she is shut down with a cold statement: "Oh! It's a girl thing!" Women are equally professional and hard working as men. But why are they perceived so negatively? Why can't we be a "career women"? Why is there a common discrimination that men succeed more in certain fields in comparison to women?
Priscilla
#StopStereotypingWomen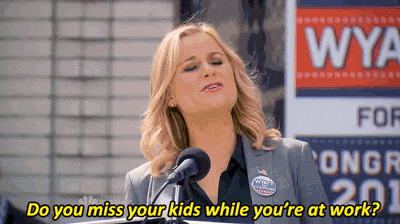 Women trafficking is still prevalent in so many countries. Furthermore, rape cases have increased worldwide and even so, women are to blame. People criticise the way women dress and co-relate it to them being raped. The world needs to understand that women are victims in these cases, it's not their fault. There are also stereotypes when it comes down to business women. As a mother, we are obliged to stay at home and take care of our children. Why can't we share this responsibility with our partners? A woman is allowed to be a career woman too; she should not be obliged to stay at home.
Jeslyn
#GenderEquality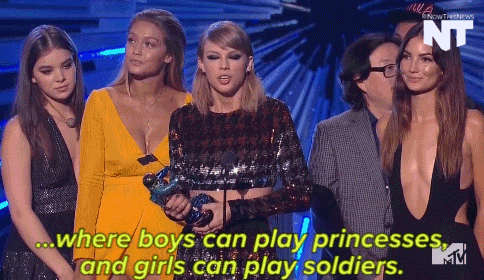 Being a part of the dancing industry, there are so many areas where female dancers are discriminated. The most significant discrimination in the industry is challenging their physical strength. A woman is caged within the concept of having an ideal body and "don't be too muscular, it doesn't suit a female dancer's body". This concept of a female looking fragile is an ignorant practice and should be stopped.
Alexa
#WomenHaveTheRightToSayNO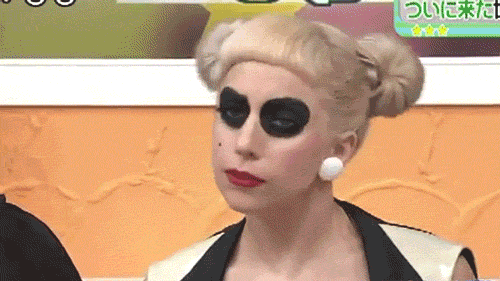 Women need to understand that they have the right to say NO. They are not obliged to fulfill any responsibility that comes their way if they are not comfortable with the idea. They need to be strong and independent, emotional and should not compromise on loving themselves.
---
After a vigorous and intimate discussion on Gender Equality, Women Stereotyping and Natural Beauty, we needed a short tea break to cool off the heated discussion. Whilst you retain and admire their passion, we will be bringing to you a second part to our discussion, with an emotional touch.