With October here, it's not only the time to start finding your perfect Halloween costume but it's also the time to show your support for breast cancer awareness. With estimations that there will be as many as 266,120 new cases of invasive breast cancer in 2018, it's critical to bring as much awareness as possible to breast cancer research and show support for how to fight the fight.
Here are some easy ways to help get involved and show your support for women's health!
#1: Host a Fundraiser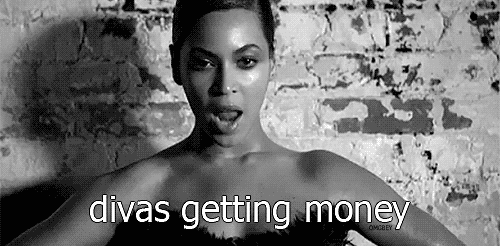 Credits: Giphy.com
If you're interested in getting involved with volunteer work, hosting a fundraiser is a great way to not only get your hands in but also encourage your family and friends to get involved as well.
A fun way to show support is to host a pink party, where you can invite all of your friends to come over, eat and drink, while also helping to bring awareness! All you need are some pink coloured food items, a signature cocktail (check out these delicious looking ones!) and the pink breast cancer ribbon incorporated into the party.
Your friends are guaranteed to have a good time as they won't only be enjoying a fun time, but they'll also be helping to make a difference.
#2: Wear Pink
Credits: MTV.com
"On Wednesdays, we wear pink!"
A great and easy way to show off your support for breast cancer awareness is to wear pink. Some people decide to wear pink for all of October while others pick a specific day. If you're interested in showing your support, October the 19th falls on National Mammography Day. This would be a great day to wear pink and encourage women to get themselves checked.
If you happen to live in the UK, October 19th is also Wear it Pink day organized by breast cancer charity, Breast Cancer Now where communities, schools and workplaces come together and wear pink for the day.
#3: Buy Products that Donate to Breast Cancer Research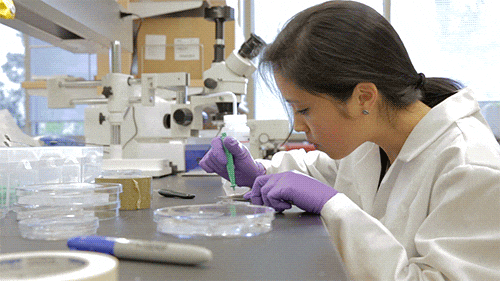 Credits: Giphy.com
Makeup, jewelry, clothes and accessories, all for a good cause? Sign me up!
There are many companies that partner with breast cancer charities for the month of October where all purchases from that month go towards helping fund breast cancer research. Makeup company, Clinique is currently working with the BCRF where $10 from every purchase of their moisturizing foundation goes towards helping find a cure. Bra company, True & Co. who certainly knows a thing or two about boobs is also taking part in this breast cancer initiative by partnering with the Keep a Breast Foundation where every purchase made from their Bra's to Fight Cancer collection will donate 25% to the foundation.
If you're interested in checking out more companies that are participating, here are some other products that are helping support breast cancer awareness this year!
#4: Keep Yourself Informed
Credits: Gfycat.com
With the topic of breast cancer being prevalent in October, it's highly important that you yourself make the effort to stay informed and educated on everything you should know about breast cancer. This includes doing regular self-examinations as well as getting a clinical exam.
If you're between the ages of 40-54, it's recommended that you have a mammogram performed every year.
How do you plan on showing support for your breast friends this year?