Some of the most common things we hear: workouts are boring, no space to workout, too troublesome to travel to the gym, running's so lame… 
Instead of viewing your daily workout as a chore and something you'd have to 'sacrifice' two hours for, why not turn your exercise routine into something fun? Something that you can look forward to and socialise – at the same time. A nearby park, open space, gym, corner of your office can be the perfect place to workout with your bff, partner, sibling, colleague or new SweatBuddy!
Here are 5 simple and effective movements you can do with your SweatBuddy – anytime, anywhere. No equipment required.
1. SweatBuddy Plank
Work your core, glutes, hamstrings. Perfect the plank, with your workout buddy! Make sure your shoulders track over your wrists and keep a neutral neck & spine. Both partners lift right hand and reach towards the opposite shoulder of your partner; repeat on the other side. Aim for 8 to 12 reps.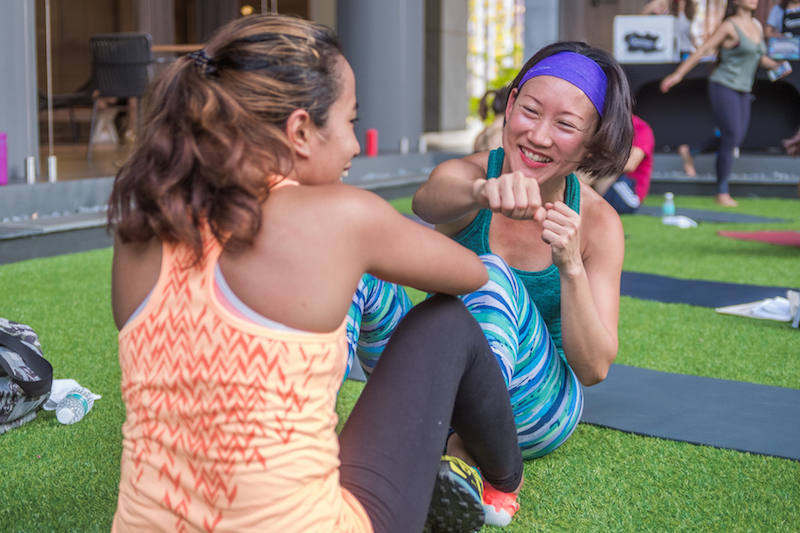 2. Sit-Up High Five
Both partners lie face-up, knees bent, feet flat on the floor with ankles overlapping. Contract your abdominal muscles and sit up, giving a high five or friendly punch when facing partner. To increase the intensity of this, use a weighted medicine ball and take turns passing the ball to one another on each sit-up.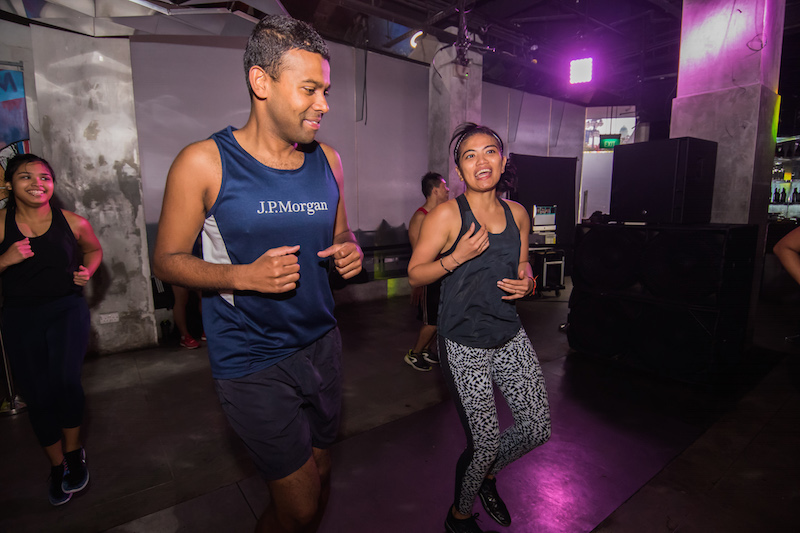 3. Synchronised high knees
Face one another or do the movement side-by-side, and aim to be synchronised! Perform high knees by running in place, drawing knees up toward the chest as quickly as possible. Keep your back straight and abs tight. Move in intervals of 20-45 seconds.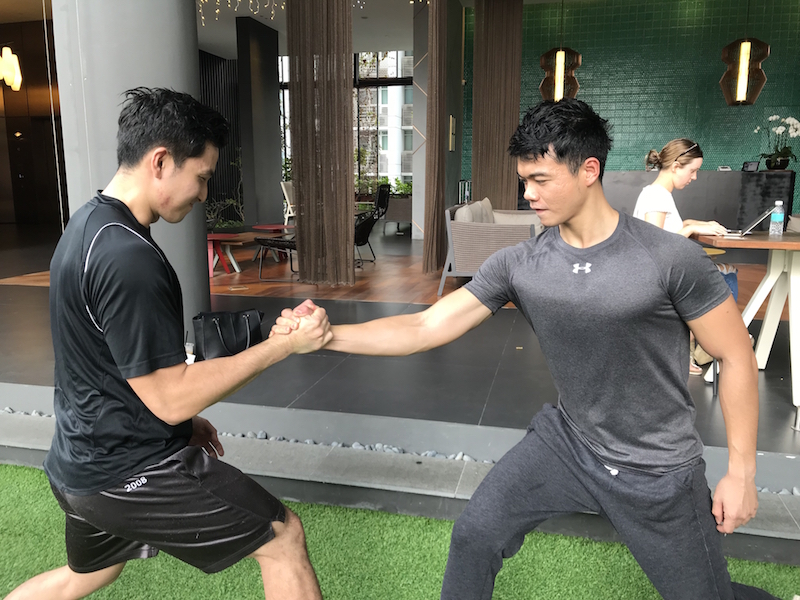 4. Partner Pulls
Grab your partner's hand and step the opposite foot forward into a strong stance facing your partner. Your goal is to keep tension the entire time you are doing this move, acting as your partner's resistance. To do this move, one person should pull arm toward armpit, while the other slowly allows arm to extend, resisting the pull. There should be slow and steady movement back and forth. Work your biceps, back and core. Keep a nice tall posture and a slight leg bend.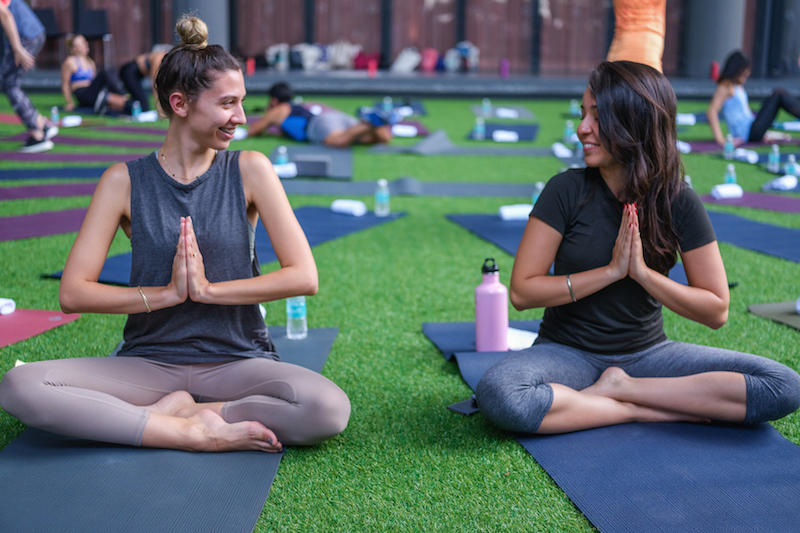 5. Namaste & indulge in meaningful conversations
Amidst your busy lifestyles at work and at home, take some time to slow down and practice mindful communication with your loved ones, or even with new SweatBuddies you meet. Find a common ground, be open, kind, and listen to what he/she has to share.
Prefer to workout at a fitness studio near you instead?
Check out the curated gym hangouts on BrocnBells.com – including yoga, HIIT & more, or join in their social fitness experiences. Create your free account and connect with like-minded people who can support you on your goals and hold you accountable.
==========================================================================
In partnership with BrocnBells.com. Short for Broccoli & Dumbbells, BrocnBells.com is a social networking platform that connects you with like-minded people over a shared interest of health, fitness and growth – so you can support one another and achieve your goals together. Connect online and meet up offline over healthy activities near you. Kill 2 birds with 1 stone by getting both your social and healthy fix in.