In midst of all the World Cup excitement and furry, what with the usual hot favourites like the previous World Cup champion Germany being out of the World Cup, and in preparation for the upcoming semi-finals, here are a few World Cup fun facts that can come in handy the next time you watch a match with your buddies! This is for both the ladies and gentlemen!
(Psst, also for you girls who might want to impress that special someone!)
#1: No Sex (Especially Acrobatic ones) During The World Cup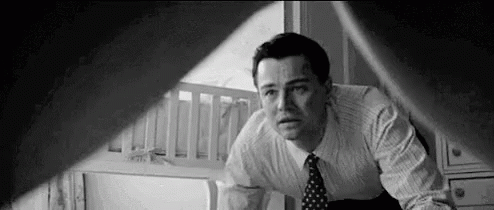 Credits: Tenor.com
You heard that right. Many coaches, including those from teams Germany, Spain, Mexico and Chile, ban their players from engaging in sexual activities during the World Cup. They claim that sex is a distraction and a waste of the player's energy.
However, some managers like Brazil's ex-manager Luiz Felipe Scolari, are more 'lenient' towards this ban. When previously asked about his take on this, he stated that he allowed his players to have sex but are to abstain from more 'acrobatic' forms of sex.
What defines 'acrobatic sex', you ask? Well I guess we'll never find out…
#2: The World Cup Host or Winning Country of that Year is Expected to have Increased Birth Rates
Credits: Pinterest.com
Although the World Cup players themselves can't engage in sexual activities, the rest of the world are getting busy. 9 months after the World Cup ends, the winning or host country has been reported to face baby booms. For example, in 2009, host country Germany's birth rates increased by more than 10% nine months after the World Cup.
A 10% increase may not seem like much, but birth rate is something that's extremely stable. Since 2006, the European Union birthrate has only changed 0.07%. What's more, Germany's birth is one of the lowest in the EU.
In fact, Hyundai even created a commercial based on this fact!
Let's see if Russia or the next winning country also celebrates this way, shall we?
#3: Not Allowed to Play Barefooted
Credits: Giphy.com
It was rumoured that India withdrew from the 1950 tournament as they were not allowed to play barefooted. Of course, there have been several disputes over this story, and you can find out more here!
#4: The World Cup Trophy Went Missing for 7 Days in 1966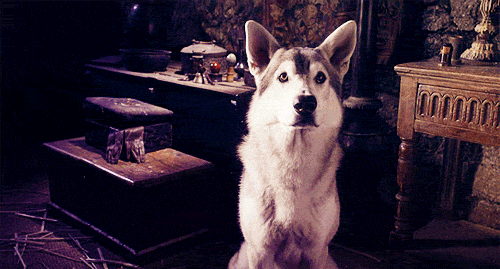 Credits: Giphy.com
Just 3 months before the 1966 finals, the World Cup trophy was stolen, which was later found on a London Street by a mongrel dog. Becoming a bigger story than that year's general elections, read here to find out more!
Let's just hope this will not happen again this year!
#5: Almost 50% of the Entire World's Population Watch World Cup
Credits: Shemazing.com
Based on the last FIFA World Cup in 2014, almost 3.2 billion people (roughly 46% of the total population in the world), tuned in to watch the World Cup, making this tournament the 'world's most widely viewed sporting event'. Amazing that almost 50% of the world united to watch a single event, isn't it?
Football truly unites.
#6: Brazil Holds the Most World Cup Titles, Followed By Italy & Germany
Credits: headbandsandheartbreak.wordpress.com
As of 2014, the World Cup has been played 20 times, with Brazil holding the most titles of 5 times champions. Italy and Germany come close behind with 4 titles each.
#7: England On To Their 1st Semi-Finals Since 1990
Credits: theodysseyonline.com
Although one of the pioneers of football or the World Cup, England's sole win came in 1966.
It is also interesting to note that they did not participate in the first few World Cups, possibly due to their pride and fear of being defeated by the other teams.
However, for the 1st time in 28 years, they advanced to the semi-finals this World Cup (2018)!
Is football truly coming home?
#8: Football Was A Low-Class Sport
Credits: Imgur.com
Hard to believe, I know, considering that players are getting paid by the millions nowadays. However, football used to be a working-class sport in England, while the upper-class sports include hunting.
#9: Most Goals Scored By A Player In A Single Match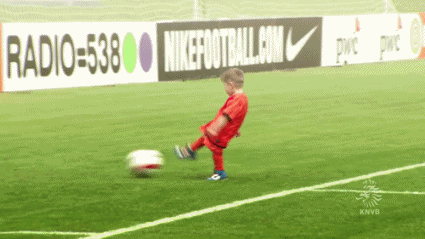 Credits: Gifer.com
Russian striker Oleg Salenko holds the record for most goals scored in a single World Cup match. During a group game against Cameroon in 1994, Salenko knocked in 5 goals, helping Russia with a comfortable win of 6:1.
#10: Most Goals Scored By Players (In A Single World Cup & Across the World Cups)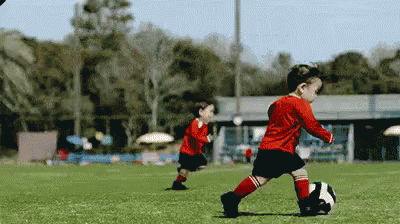 Credits: Tenor.com
French striker Just Fontaine claims the record for most goals scored in a single World Cup tournament. He knocked in an unbelievable 13 goals in just 6 games played.
To illustrate just how amazing this feat is, in contrast, the record for the all-time highest World Cup goals scored is 16, held by Germany's Miroslav Klose.
Before the 2014 semi-finals of Germany VS Brazil, Klose and Ronaldo jointly helmed the record for FIFA World Cup Top Scorers with 15 goals each. However, Klose surpassed Ronaldo when he scored his 16th goal in that match.
#11: Most Goals Scored By A Team In A Single Match
Credits: s1.zetaboards.com
If you think the 7:1 scoreline during the 2014 Germany VS Brazil game was shocking enough, Hungary takes the prize for most goals scored by a team in single World Cup match.
In 1982, they made 10 goals to beat El Salvador in a group game with score 10:1.
#12: Fastest Goal Scored In A World Cup Match
Credits: heavyeditorial.files.wordpress.com
11 seconds. That's all it took Turkey's Hakan Sukur in the 2002 World Cup. This goal helped the Turks defeat South Korea 3:2 and finish the tournament in 3rd place.
#13: Fastest Red Card In A World Cup Match
Credits: Gifbin.com
On the opposite end of the spectrum, the record for fastest red card issued was 56 seconds. Held by Uruguayan defender Jose Batista, he was sent off just 56 seconds into the match after he committed a high studded slide tackle to the back of the legs of Scottish midfielder Gordon Strachan.
Even with over 89 minutes of playing a man down, Uruguay was able to hold on and tie the match at 0:0.
Credits: Tumblr.com
That's it for now from me!
Happy watching the remaining few World Cup matches and bask in the atmosphere of it all!
Check out 20 Events in Singapore You Should Attend in July 2018 for the overall World Cup schedule in Singapore Time (GMT+8), or simply for inspirations of what to do after the World Cup has ended!